Looking for the best products and deals for homesteaders?
You've come to the right place.
Self sufficiency can be expensive, and tempting, trying to find the best products that your homestead needs to lead a handmade homegrown lifestyle. That's why I collect the best deals for you, year round, to gather what you need at the best price as you grow in your homesteading journey.
CURRENT Black Friday DEALS FOR SIMPLE HOMESTEAD LIVING
My favourite shopping time of the year is here and I am super excited to share it with you!
There are Black Friday Deals all November long. It's the perfect time of year to stock up on things we all need for our home, farm and upcoming holidays.
Unlike Amazon Prime Days that happened in June this past year, Black Friday happens all over the internet. I'm here to help you find the best deals, and products that are worth browsing now from multiple sites to save you time, energy and money.
Don't worry friend, I'm here to be your shopping buddy.
Lets go shopping shall we!
First, go ahead and brainstorm all the supplies you need for your home, farm, family and celebrations. Feel free to download our free printable list and start getting organized for any upcoming shopping that you need to do.
I have to share that I hate shopping in the store, I always leave buying more than I needed and can't find the deals in the store. Online shopping is the way to go this year.
With supply demands at their highest and fear of not having everything in stock for Christmas, I challenge you to stick with what your family really needs and shop early.
Let this page be your go to organizational tool to all things Black Friday! Watch for regular updates all month long.
GET YOUR Black Friday SHOPPING LIST HERE
Get your Cash Back BIG FAT CHEQUE on November 15th with a $30 cash back bonus if you're new to Rakuten, on top of the bonus cash back currently being offered. Get your cash back ASAP to use for all those extra holiday expenses when you sign up for PayPal transfers instead of waiting for your cheque in the mail.
SIGN UP FOR RAKUTEN HERE & GET $30
Register your own personal Wishlist with Amazon's NEW HOLIDAY GIFT LIST. Now sure what someone really wants? Go ahead and search to see if they have created one.
START YOUR HOLIDAY GIFT LIST HERE
MY FAVOURITE PICKS FOR HOLIDAY SHOPPING 2021
Now that you have written your list, signed up for Rakuten, and started your own list on Amazon it's time to start checking out some of my favourite picks for holiday shopping below.
Here's how it works.
Simply browse the simple homestead living categories to find my recommendations. Click the links to discover the brand, more details and the best prices. I've gone ahead and listed the discounts and some coupon codes I've gotten access to and placed them below for you to see.
MODERN HOMESTEAD LIFESTYLE GIFTS

These brand new botanical products are at THE HERBAL ACADEMY GOODS SHOP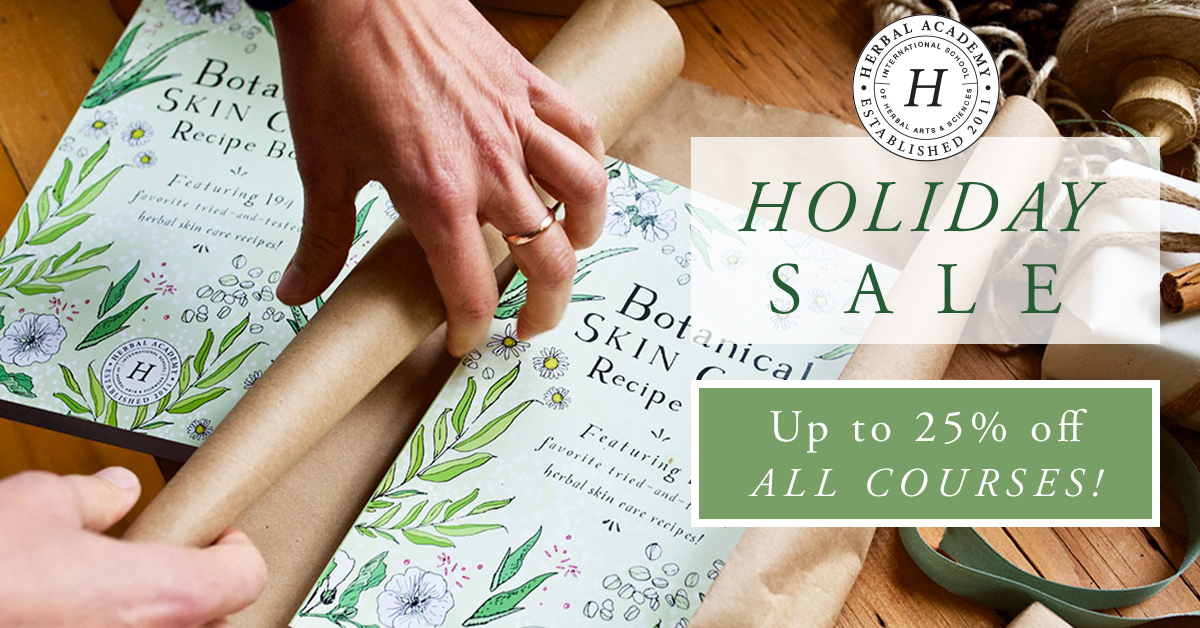 CALENDARS, PLANNERS AND JOURNALS
My favourite planners, journals and calendars with lots of variety perfect for everyone on your list. ERIN CONDRED PLANNERS
CURRENT OFFERS:
For Black Friday + Cyber Monday the entire site will be 30% off.
Black Friday EC Insider Early Access: 11/18 (anyone can sign up for EC Insider for free online and access the sale)
$10 Coupon W/ Sign-Up To Insider's Program:
https://www.erincondren.com/register
(Bloggers: Join the Erin Condren affiliate program.)
2022 SIMPLE HOMESTEAD LIVING PRINTABLES
Have you seen my new Etsy Printable Shop? Everything is an instant download that you can print and use time and time again. From labels, calendars, planners, journals, tags, prints, decor and more. I'm having lots of fun filling my shop with great things that can't be found here on my website yet. Go check it out.
Save 20% everything in my printable Etsy Shop
Catalogue
Everything made and created by yours truly in the shop at Wandering Hoof Ranch is 20% off! Find knitting patterns, journals, planners, gardening tools and more.
USE CODE: THANKS to save 20% off
GIFT IDEAS
SUBSCRIPTION BOXES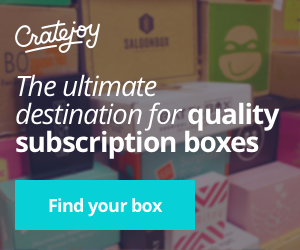 November 16-21 Stay home for holiday shopping and take 20% off with code: COMFYSHOPPER
November 24-27 Black Friday: Take 25% off hundreds of boxes with code BLACKFRIDAY21
November 28-30 CYBER MONDAY: Take 30% on select boxes with code CYBERMONDAY21
Holiday Gift List
USE CODE: TURKEY to get 75% off plants site wide and get a FREE ROOT BOOSTER (Nov.25th)
Save up to 75% off Plants and first 150 online orders get a free plant! Shop HERE ( Nov.26-28)
CYBER MONDAY SALE! BUY ONE GET ONE FREE
BLACK FRIDAY! Save Up to 25% Off at TractorSupply.com. Shop Now!
Up to 70% of Sale & Clearance at TractorSupply.com. Shop Now!
1-800-PetMeds® is America's Most Trusted Pet Pharmacy. They deliver prescription & OTC pet meds for dogs, cats and horses at substantial savings directly to you and serve over 10 million happy customers nationwide.
Easy refill: Save up to $20 when you refill your pet's meds at 1800petmeds.com.
Coupon Code:EZREFILL

Shop Beautiful Heirloom Seed Collections from Botanical Interests. Trust me, the seed packages themselves are works of art!
CHECK OUT GIFTS FOR GARDENERS HERE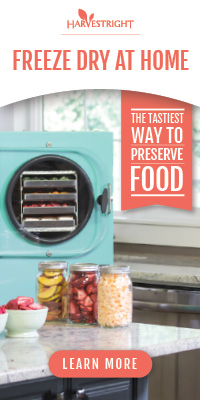 Learn more about Freeze Drying at Home with HarvestRight
Fresh Books is a great tool to help you keep track of all those receipts come tax time. If you file farm taxes for your homestead, have a small business or just need help keeping track FreshBooks is worth a look!
PAPER CRAFTS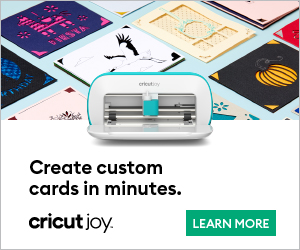 HOMEMADE LUX Craft Kits 50% off first kit
SEWING, QUILTING AND CROSS STITCH
LEGO Save 30%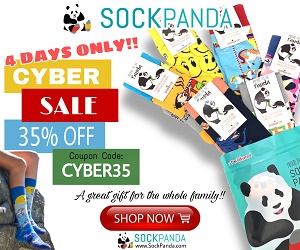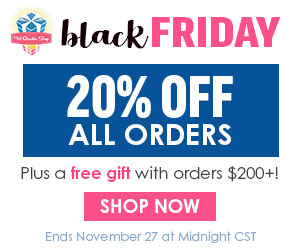 ACCESS FREE PATTERNS AND GREAT DEALS AT FAT QUARTER SHOP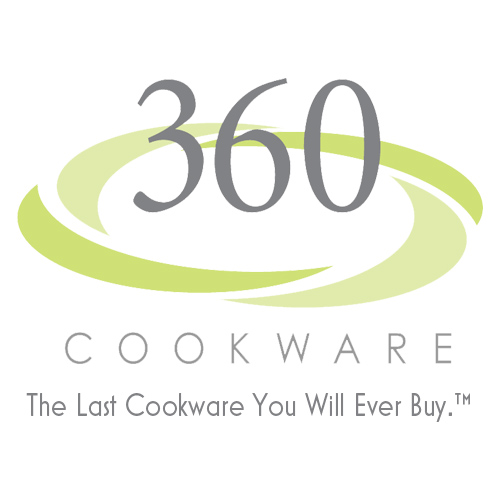 Save 15% Off All Cookware & Bakeware use code: COOKWARE15
BEST COFFEE – Save 20% off at the HAWAII COFFEE COMPANY
Receive a Mrs. Meyer's Holiday Bundle for FREE with your 1st purchase of Receive a Mrs. Meyer's Winter Bundle for FREE with your 1st purchase of $20+ http://grove.pxf.io/c/2299474/1173616/8442

Inspire holiday cleaning when you choose your FREE gift set, from plastic-reducing Grove Co. items to Mrs. Meyer's essentials! No purchase necessary.

Save 20% on Select Countertop Blenders and 25% on Select Countertop Appliances, including the stand mixers!
Best Organic Bath Products
Kids: Ever notice how little ones love to mimic adults? Check out these stocking stuffer options that not only will get put to use, but lets them be "all grown-up" and do it themselves with only good-for-you ingredients.
Tweens & Teens: All of a sudden, they're so much more grown-up (sniff) and their holiday gift wish list has drastically changed. Here are some things they likely need, but will never ask for 😉
Pregnant Moms: Growing a human is beautiful, but not always easy. Surprise the expecting mama in your life with something made just for her unique pregnancy journey using ingredients she can trust.
New Baby: Celebrate and welcome new little ones with love & organic herbal care products formulated specifically with them in mind. Baby's soothed and happy, and mom's at ease knowing they're safe.
The Hard to Shop For: We all have at least one on our list: someone who is seemingly impossible to buy for. The good news: Earth Mama products are formulated for everyone and their mother, so there's something for all. Who doesn't love a bundle of healthy goodness to pamper and feel good?
DECOR
ANTIQUE FARMHOUSE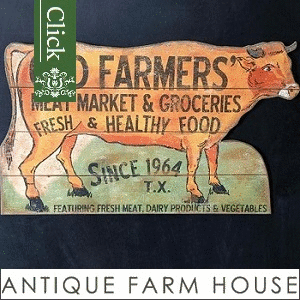 SHOP ANTIQUE FARMHOUSE DEALS HERE
For all things perennials, from fruit trees, to shrubs, bulbs and more I will always recommend Nature Hills, the Largest Online Nursery. They have the best selection and seasonal deals on plants that are healthy, strong and often hard to find.

SEE THE LATEST DEALS AT NATURE HILLS HERE
Happy shopping!
P.S Don't forget to Pin this Post and come back regularly as I'm always updating deals for the best and most current offers perfect for homesteaders like us.