Here are the best homesteading blogs you should be following by now. Go ahead and follow these knowledgable, real life homesteaders as they share their tips, tricks and best resources to help you make your homesteading dreams a reality!
RELATED: HOW TO START A HOMESTEAD BLOG
When we first bought our 10 acre piece of property, we were clueless about anything that had to do with homesteading- at least we thought we were.
I'd been canning since my teenage years with my mom, and loved gardening with her as I grew up. I never thought I'd own a chicken, let alone cows.
But I knew in my heart, that simple living with wide open spaces and fresh air is where I needed to be.
I know you feel that way too. Homesteading is an amazing lifestyle, and finding other homesteaders, following their journey as you grow as a Modern Homesteader has more benefits that you'll know.
The first thing I do when I wake up in the morning is poor a cup of coffee, and read my email. There's something about getting a good piece of advice, recipe, diy tutorial or funny story from someone else that get's it, that makes getting out of bed and started with the day exciting.
I won't be the first to admit it, sometimes it's overwhelming and difficult this homesteading journey thing.
That's why I'm sharing with you today, the top homesteading blogs to motivate and inspire you in your homesteading journey.
Remember it's not a final destination or a race or comparison but a journey and a family of crazy people that want to live like it's the 1950's or even earlier, when homestead life was the norm.
Without further a do…
HOMESTEADING BLOGS YOU SHOULD BE FOLLOWING
Homesteading is all about living simply, from frugal living to raising farm animals, gardening, food preservation and self sufficient living.
There's a lot to learn and a lot of information available to us thanks to Pinterest, farmers markets, grandparents and books.
Finding other homesteaders through Pinterest is my number one source of gathering information for our homesteading projects.
I want to share with you these awesome bloggers that you need to be following on social media and Pinterest!
All these lovely ladies earn a gold star in my book, a medal for rockin it and some endless ice cream for sharing their homestead life with us 🙂
When it comes to homesteading , the skills to learn are endless.
FRUGAL LIVING
Merissa at Little House Living has been blogging about homesteading for over 10 years. Her newsletter is amazing and totally helpful for inspiring everyday frugal and simple living.
She's a wife and mom just trying to make the most of what our family has. If you are looking for real life and not perfection, this site is for you! I love to write about frugal and simple living.
VISIT LITTLE HOUSE LIVING HERE
BACKYARD CHICKENS & FARM ANIMALS
Shelby is amazing, she really knows her stuff. She's a highly educated Agriculture High School and College Teacher that practices what she teaches. Everything you could ever think of when it comes to homesteading is on her blog. But do sign up for her 5 day email course on Animal Husbandry!
FAMILY LIVING
Anna at Salt in my Coffee, Celebrating a Simple Life
Anna is a homesteading mama, garlic-worshipping foodie, and health research junkie. She lives on a small Maine homestead, where she's surrounded by sheep, ducks, chickens, an enormous garden, and two happy country-livin' kids.
SIMPLE LIVING
Tracey from Simple Living Country Gal
I am a city girl gone country. I am a redneck frugal living goat owner and I am working everyday towards living a more simple life. Now I am teaching others how to do the same. From growing their own food, making their own cleaning supplies, cutting back, and paring down. It's all about making more of what we need so we spend less, save oodles of money and live better!
READ SIMPLE LIVING COUNTRY GAL HERE
HOMESTEAD BLOGGING
Victoria at A Modern Homestead is a work at home mom to an active 4 year old, she's a homesteader, a from scratch chef and full time blogger. Her posts about delicious real food recipes, canning and gardening help and frugal living tips are easy to read and full of handy tips and tricks!
Join her newsletter for regular homesteading inspiration, or choose to learn more about how she makes $8,000/month online from her homestead blog and how you can too!
LEARN MORE ABOUT HOMESTEAD BLOGGING HERE
GARDENING
My garden has transformed this year after applying what I've learned from Angi this year! Angi homesteads on 1.5 acres in south Texas. She has gardens galore, fruit trees, chickens and bees. Angi also homeschools, sews, cooks and lives the sweet simple life.
I was honoured to participate in the Gardening and Sustainability Bundle from Ultimate Bundles with her this year. She was the Webinar Guest Speaker and she shared common gardening mistakes that we all make.
ESSENTIAL OILS & HERBALISM
Lauren blogs about growing your own, preserving, cooking from scratch, chickens and mostly herbal medicine. I've learned more from Lauren about herbal medicine than any other blog I went to with questions about natural ways to use the plants in my area and backyard. Pst. You should totally take her free email course, I learned so much!
OFF GRID LIVING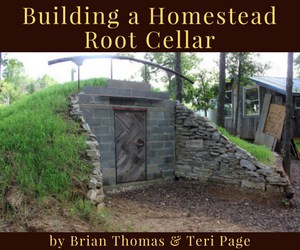 Teri Page is an off-grid homesteader in Missouri that grows her own food, raises her own animals and preserves her own food along with her husband and two children. She talks about her tiny house they built, homeschooling, living without electricity and more.
She offers an e-course and a few e-books on her site. Also offered is a mentoring membership and coaching for help with your homestead! Her newsletter is filled with great information and by signing up you receive a free copy of her book Your Radical Homestead.
WHY YOU NEED TO FOLLOW HOMESTEAD BLOGS?
Help support your fellow homesteaders as we share stories, experiences, tips and tricks to help you lead a healthy, simpler life you can enjoy and be proud of.
If you're not already subscribed to our email ( Don't worry you can do that below!) then you need to hop on board! I'm always sharing my best advice and that I've learned from others. PLUS there's some amazing freebies and perks for being on the list, like discount codes and tips not shared on the blog.
YES I WANT HOMESTEADING FREEBIES!