Did you know that it's possible to strategically plant some of the best flowers and herbs that naturally help increase wellness through the power of nature in your very own backyard!
Garden helps increase our wellness with a burst of vitamin D and melatonin while reducing depression, anxiety and even high blood pressure. It's amazing what herbs, flowers, vegetables and a little fresh air leisurely activity can do for us.
In this post lets explore five simple plants that you can add to your garden space to create a healing garden all your own. A personal garden sanctuary that provides respite and clarity.
The Healing Garden: 5 Best Plants
Choosing the Best Plants for Your Healing Garden
When you're putting together your healing garden, a key element to include is plants and flowers. These help to evoke your sense of smell, sight and touch, making them perfect for use in a healing garden.
However, with so many different plants and flowers available, how can you choose the best ones for your garden? Below, we'll look at some of the best plants and flowers you can invest in to create the perfect healing garden to fit your needs.
HOW TO GROW SAGE IN YOUR HEALING GARDEN
There are lots of herbs you can add to a healing garden and Sage is one of the best. Not only does it boast a soothing scent, but it also provides lots of great health benefits.
It is packed full of antioxidants and nutrients. It has also been linked to reliving the symptoms of the menopause and it can help to improve oral health. These are just a small number of the health benefits it provides.
An additional benefit of this great herb is that it acts as a natural pesticide. So, if you tend to have a lot of garden pests, adding this to your garden will help to fight them off.
My favourite way to use sage from my garden is with this sage honey recipe. See it here.

Broadleaf Sage Seeds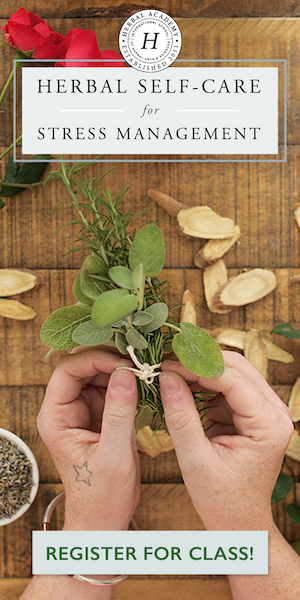 Chamomile in the Healing Garden
Another herb you'll want to add to your garden is Chamomile. This is one of the most soothing plants to include in a healing garden. It is really easy to grow and can be used in a lot of different ways.
You'll also find these plants are ideal as a companion plant. That means, when planted amongst vegetables and fruit trees, they can ward off fungal infections.
The health benefits of chamomile are also impressive. It is frequently used in herbal teas and as a relaxation and sleep aid.
A great tip when growing chamomile is if you plant them next to other herbs like rosemary, it enhances their natural scent.
Learn more about Chamomile and how to use it to reduce stress in this post.
German Chamomile Seeds Organic Heirloom – $2.49

What could be more soothing than curling up at bedtime with a good book and a cup of chamomile tea made from flowers fresh from your garden? The flowers can also be dried for floral arrangements, pressed for crafts, or woven into charming wreaths, and their edible petals can be tossed into salads. In the garden, chamomile attracts beneficial insects and pollinators.
Lavender
When it comes to soothing flowers, Lavender cannot be beaten. It produces a wonderful, relaxing scent that is perfect in healing gardens.
It also boasts a sedative quality, helping to aid sleep. It is quite a robust plant too, requiring little in the way of maintenance to keep it thriving year after year.
After being surrounded by the scent and colorful beauty of Lavender, you'll instantly feel calmer, more relaxed and happier.
Related: HOW TO GROW LAVENDER
Fuchsia
Healing gardens are all about brightly colored flowers. Why not opt for hardy Fuchsias which can be grown in hanging baskets around the garden? These will come back year after year and they benefit from a very vibrant color.
You'll find they come in a wide variety of colors and shapes. Browse the different varieties available to see which ones you prefer.

Hydrangea
Another plant to consider is the Hydrangea. These are fairly large, ensuring they stand out in the garden to create a beautiful floral feature. You'll find they too come in a variety of colors and they tend to attract a lot of wildlife.
While the most popular Hydrangeas are large, you can also find them in differing sizes. This ensures there is a Hydrangea to suit every garden environment.
Plants with Meaning
When choosing plants for your healing garden, you'll want to consider adding ones that have a personal meaning. For example, if you are creating a dementia garden, you can incorporate some of their favorite childhood flowers.
When you focus on adding plants that have personal meaning for you, you're going to get the most benefits from the garden. It could be your own personal favorite plants, or you may have been gifted a stunning bouquet of a specific flower that you've now fallen in love with.
Making the healing garden personal to you is a great way to enhance its benefits.
These are just some of the best plants to include in your healing garden. Make sure you take time researching your options and keep in mind the maintenance of each plant before deciding whether or not it's right for you.
THE HEALING GARDEN FURTHER READINGS
Healing with Herbs, Learn more with the Herbal Academy and start your Herbal Studies online today.
No matter where you are at in your herbal studies, the Herbal Academy has a training program for you!

The

Introductory Herbal Course

is a good place to start if you are new to herbal medicine. It's a beginner's course filled with easy training guides, recipes, downloadable flipping books and charts to get you well on your way to becoming an herbalist. The course begins with the basics of medicine making and wildcrafting, anatomy, introduces you to many many plants, covers common discomforts for adults and children, and discusses the overarching holistic approach of herbalism.

The

Intermediate Herbal Course

begins with an introductory unit as a review, and then quickly advances into more complex topics. The program dives in deeper, working through each body system and discussing the herbs; their actions and energetics; their safety and side effects; in-depth coverage of anatomy and physiology; and guidance for herbal formulation.

The

Entrepreneur Herbal Course

is geared towards herbalists who have already studied at the beginner and intermediate levels, who want to make and sell their own herbal products. Lessons on sourcing herbs, Good Manufacturing Practices, labeling requirements, writing a business plan, and creating a brand are some of the many lessons included in this fast track program!

The

Advanced Herbal Course

is an in-depth program geared towards students interested in becoming clinical herbalists. This program picks up on the body systems not fully covered in the Intermediate Course, and covers more complex topics including herbal wisdom traditions, health and wellness of men, women, and elderly, assessment and herbal therapeutics, and steps to becoming a clinical herbalist; as well as regulatory and legal obstacles facing professional herbalists and herbal products businesses.
MORE HEALING GARDEN POSTS
SHARE THE MAGIC, PIN THIS POST ON PINTEREST