Homesteaders can often be hard to buy for, they like strange things like goats, chickens, gardening and putting things in mason jars. They like to grow and make things rather than buy them and enjoy getting dirty instead of dressed up. Use this ultimate list of 65 gift ideas for homesteaders to make gift giving a little easier!
I put this gift ideas for homesteaders list together, with my homesteading taste in mind. It's a perfect list for birthdays or when the holidays come around. I had to think long and hard about what I want and need, that didn't include more animals or time.
If you're a homesteader like me, you know that we can be hard to buy for! Go ahead and share this post with your friends and family too on social media.
" WHAT HOMESTEADERS REALLY WANT THIS HOLIDAY SEASON>> "
Gift Ideas for Homesteaders
Most of these gift ideas for homesteaders are quite practical. Homesteaders enjoy shiny new practical things they can use every day. I've included lots of practical yet charming items that are easily gift worthy.
Items are organized by themes.
Click on any of the images to find out more about the item!
Gardening Gift Ideas
There are endless gardening tools out there. These gardening gift ideas for homesteaders are different than your typical shovel or rake. I suggest helpful baskets and aprons designed for gathering fruits, vegetables and flowers. And you can never go wrong with a good pair of gardening gloves.
A garden planner is a great gift to give during the winter and spring, when it's time to start planning the years garden.
Nursery Gift Certificate
Nursery Gift Certificates are a great idea for gardeners. They are great for perennial trees and shrubs or spring/summer annuals and can be used when it comes time for planting.
Knitting/Crocheting Gift Ideas
Knitting and crocheting are easy homesteading skills to learn and can easily be done anywhere!
Check out our baby blanket pattern for some knitting inspiration, go ahead and print it to go along with these gift ideas too.
Click on any of the images to find out more about the item!
Needle Storage Case
Knitting Needle Set
Yarn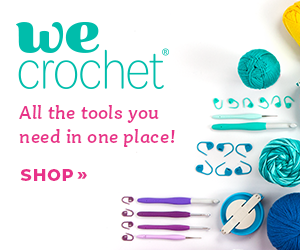 Candle Making Gift Ideas
Beeswax candles are a classic and essential item for preppers and homesteaders. Why not make your own with beeswax from your bees.
Organic Beeswax Hemp Wick
Gift Ideas for Sewers
Mending and making do is just part of a simpler lifestyle. Sewing is a great skill to have even if you don't live on a homestead. Some old pioneer advice, A stitch in time saves 9! –
PS. See our Gift Guide for Quilters in this post
Click on any of the images to find out more about the item!
Also known as a Tailors Roll or Hussuff, made in British Oilskin. This sewing kit is perfect for hand stitching and mending.
A basic sewing machine is all you need to do small sewing projects like making pyjamas, potato sacks or recycled fed bags.
A good sharp pair of fabric scissors, large and small, that are only used for fabric are essential for making sewing projects easier. I'm a lefty, so I need a good left handed pair like these ones here.
You can't go wrong with a gift card for sewing supplies, like fabric and notions.
Project Planners
These are great for avid sewers with more fabric and incomplete projects than those completed. Kinda like me, or my mom, or my aunt… really anyone I know that likes to sew and quilt!
Crafting Subscription Boxes
CRAFTING SUPPLIES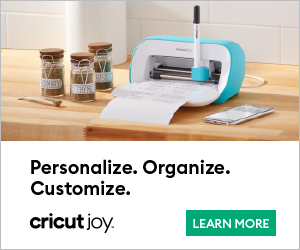 Subscription Boxes are becoming a popular gift option. They offer a monthly surprise in the mail geared towards your hobbies and passions. I find that they offer a monthly reminder to take the time to do what you love!
They're also great for those homesteaders that live far from the city to shop for craft supplies and projects.
Click on any of the images to find out more about the item!
Creating handmade greeting cards adds a personal touch to a giving a gift.
Recording the years photos is a great way to celebrate and share memories for your family.
Kitchen Items
Cooking food that you've grown and raised feels amazing! At least for homesteaders. Heres some great kitchen tools that help make cooking easier!
Wooden Cutting Board
Food Preservation:
Food preservation is made easy with these handy tools.
Click on any of the images to find out more about the item!
Butter Churn
Learn to make your own butter using a hand crank butter churn.
General Canning Supplies
These are the general canning supplies that I recommend for hot water bath and pressuring canning.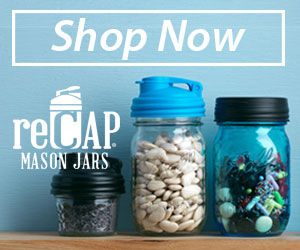 Pressure Canning Supplies
Meats, Vegetables, Soups and meals
These are the tools I recommend for pressure canning.
Hot Water Bath Canning Supplies
Jams, Jellies, Fruit, Sauces and Salsas
These are the supplies I recommend for Water Bath Canning.
Smoker
A smoker is a great tool for preserving food, especially meats. We use ours for smoking salmon and trout, but it can be used for smoking beef, chicken sausages and pork. Smoked Devilled Eggs is also a yummy treat!
I highly recommend the Bradley Electric smoker.
Fermenting
Fermented foods are great for your health and your gut. Fermenting is a trending homesteading skill. Make your own sauerkraut, kimchi or kombucha. Check out this beginners Mason Jar Fermenting Kit and learn to get started with fermenting!
Cooking Tools
Kitchen Aid Mix Masters come in three sizes and a large variety of colours. I have this classic model and love it! I use my mix master for all my staple baking recipes like cookies, cakes and muffins.
Meat grinders are a great tool to have if you process your own meat or make your own sausages. The Kitchen Aid attachment along with the pasta attachment are great gifts for those that already have the stand mixer.
Food processors are super handy to have for making soups, sauces, salsas and canning. Throw your cold butter in the food processor to ease the cutting for pastries.
Dishtowel Collection
My friends and family have started my linen dishtowel collection, and I have to say- I'm loving it! There's so many fun farmhouse prints and styles. Check out this Samuel Lamont tea towel on sheep breeds. Click the picture for more fun patterns.
This personalized farmhouse floral dishtowel is super sweet gift idea.
This Farmhouse Personalized apron is super cute! Choose from three farm animals, cow, rooster or pig and add your farm name or any title you'd like!
There's also a matching farmhouse kitchen potholder that can be personalized as well.
Popular Homesteading Books
Homesteading Books
Home Economics
Gardening Books
Raising Animals
A perfect ready to go gift. Filled with festive farmhouse decor for fall this box is a great option for any farmhouse.
Outdoor Gear:
Slip them on and head off to the barn to muck stalls, feed the animals hay, or collect eggs. Having a good pair of rain boots is key to happy feet.
I love this pair of boots, they get the job done, plus they are super comfy and stylish enough to head from barn to town.
Egg Apron
My good friend knows me well, last year for my birthday she made me an egg gathering and garden apron similar to this one on Amazon!
Wood Stove Accessories
Most homesteaders have a wood stove as a heat source or enjoy sitting around the fireplace during the winter months. Why not find a beautiful, unique fireplace accessory? Think firewood buckets to firestarters and hardwood bellows.
Click on any of the images to find out more about the item!
Vintage Style Glass Match Holder And Long Matches
Red Metal Pickup Truck with 5 lbs. Fatwood
Vintage Style Glass Match Holder And Long Matches
Copper Finished Firewood Bucket
Self Care Ideas
Homesteading is hard work, take care of yourself along with your garden your animals and family.
And if all else fails, just get them chocolate... who doesn't love chocolate?
Or better yet, jewelery !
More Holiday Gift Giving Ideas
Share with your friends & family