Kids are the best to buy gifts for! There are endless ideas for fun practical gifts that children love that aren't always toys. I love watching children open gifts, especially toddlers. Check out the best gift ideas for kids, geared towards experiential, outdoor, non toy ideas!
Theres nothing quite like the expression on their face when they unwrap a new toy and give hugs and kisses.
But I also notice, how much they enjoy playing with the large box it came in, or want to help splash in the sink when I do dishes too. Here's some great non toy gift ideas for toddlers to consider when shopping for your little ones!
Just from their baby showers and first birthdays, my boys have more than enough toys to fill our house and our yard. Gifts are a way of showing people that we love them. And children are the most loved in families. It's really hard to not buy my children everything I see.
NON TOY GIFT IDEAS …
OTHERWISE KNOWN AS
THE GIFTS THAT ARE PERFECT FOR THE KIDS THAT HAVE EVERYTHING!
It just comes down to, we can't possibly have EVERYTHING! and there's no way most of us can afford it.
I'm trying hard to buy less, and to give gifts of quality over quantity. Practical experiences, and opportunities to show my little ones I love them in new ways.
I'm not the only one, more and more people are moving towards buying less toys and giving gifts. STUFF is consuming us. As we try to lead a simpler, more frugal life I want my children to have a rich life and not just be overwhelmed with toys.
I created a gift list of some fun gift ideas that aren't toys that parents and toddlers love, and people love to give! I hope you find a sense of inspiration as you shop for the littles in your life that you love so dearly!
Click on any of the images to find out more about the item!
NON TOY GIFT IDEA: CLOTHING
As a mom, I know that kids always need more clothes. Good quality, cost effective clothing that grows and moves with them is key. My boys are always outdoors, playing and getting dirty. That's why there's some clothing items that are always needed and appreciated.
Rain Boots
Kids love to splash in muddy puddles. Gear them up for longer outdoor play on rainy days with the right boots and rain gear.
We love the Kid's Handle It boots from Croc. They can easily put them on themselves and head to the puddles quicker.
Click on any of the images to find out more about the item!
You might also consider a pair of warm winter boots depending on where you live.
Pajama Sets
You really can't go wrong with a set of soft warm pajamas. They are always a classic gift on Christmas Eve or one given by grandparents and aunts and uncles.
I suggest going with sets that aren't footed. They are either too long, or too short and never last long enough at the perfect length for growing children.
These are some pretty cute little animal Pajama sets.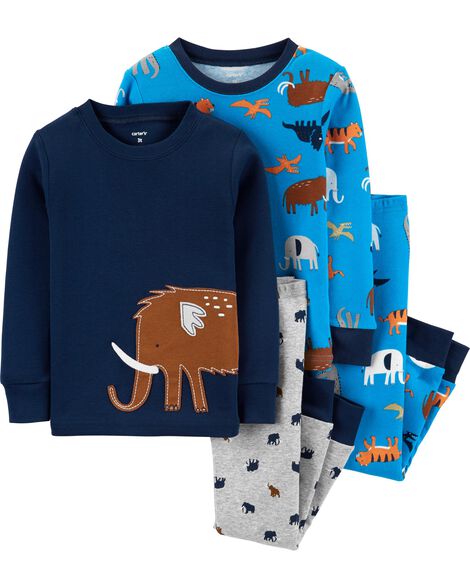 CLOTHING GIFT SETS AND SUBSCRIPTIONS
NON TOY GIFT IDEAS
Check out these super cute farm board books for babies and toddlers.
Children are made readers on the laps of adults. Children that love reading associate books with the feeling of being read to at an early age. Don't forget to keep reading to them. Everyone loves being read to.
Books are great non toy gifts ideas for children. Board books, word books and experience based books are highly popular at this age level. Why not personalized it with a hand written greeting inside. Used books are a great frugal gift idea as well and a fraction of the cost.
Highlights offers children's magazines, book clubs and gifts for ages 0-12 that nourish children's minds and hearts. Kids from 0-12 enjoy Highlights brand products. Highlights Hello™, High Five™, High Five Bilingue™, and Highlights™ Magazines, to our book clubs Let's Grow™, Hidden Pictures, Mathmania™, Puzzlemania®, Puzzle Buzz™ , Top Secret Adventures™ and more!
Click here to discover 100's of kids subscription boxes.
I made a personalized photo book for my son to give his cousin of their adventures together. It was a complete hit. Kids love seeing photos of themselves and remembering happy memories. If you went on a special trip or take a lot of photos together, this might be a great gift idea!
EXPERIENCES AS NON TOY GIFT IDEAS
From a first concert to a day trip to the zoo, or a local park. Children remember the time we spend with them. Take the time to create a gift of spending quality time together. I've listed some experiences from expensive to FREE!
Use these cute free Coupons as a way of giving experiences to toddlers and children of any age. Coupons are a great free handmade gift idea that have a personal and special touch. These might work for your toddler, or they may be a cute gift for your toddler to give to someone as well.
Experience Tickets
Movie tickets, tickets to a show, tea room, Imax, amusement park passes, train ride, the ideas are endless. A lot of these experience tickets can be found for great deals on Groupon or purchase using your points for free gifts.
PIGGY BANK WITH SPECIAL COINS
The royal Canadian mint has beautiful collector coins for special occasions, like the year a baby was born, or annual collections. maybe you have foreign change from your last holiday.
SPORTS EQUIPMENT
Soccer balls, footballs, hockey sticks or a peddle less bike are all great ideas to help children learn gross motor skills like kicking, throwing, balance and coordination.
EXPERIENCE KITS
These are probably by far my favourite ideas for non toy gifts. Children end up with something tangible and an experience to look forward to. I suggest picking a date ahead of time and put a sticker on the family calendar so they can have fun counting down and you can guarantee that it happens!
Why not add a storybook that goes along with the experience. Franklin, Clifford, Little Critter, Berenstien Bears and Peppa Pig are just a few books that often tell experience stories and can be found new or used at bookstores or on Amazon.
CAMPING
A backpack or suitcase pre packed with a thermos, sleeping bag, camping flashlight, child size tent or bug house. The Giddy Bug Line of Camping Gear is absolutely adorable for little campers!
HUNTING TRIP
Similar ideas to a camping trip, why not add some camouflage themed items and some binoculars and walkie talkies!
FISHING
Teach them to fish! Why not give them their first tackle box, a fishing rod, life jacket and look for worms together for bait. Pack a lunch, hit up a pond or lake and go fish for the day. Cook up your catch together. There was nothing sweeter than experiencing my son catch his first fish this year.
BEACH TRIP
A big beach bucket of sand toys, beach towel, sun hat, sunscreen, bathing suit, life jacket, sandals. Get these items at the end of summer for a great deal and give for a winter holiday gift.
BEACH TOWEL
ARTS AND CRAFTS
A plastic tote filled with crafting odds and ends, some of these things you might already have on hand at home. Think glue, safe scissors, paper, crayons, stickers and tempura paint.
DRESS UP
Hit up the post halloween sales to save big on costumes to build a dress up trunk for children. Last year we snagged costumes at 75% off for a costume trunk as a Christmas present for my niece. She loved it!
GARDENING
Have you seen the toddler sized wheel barrows? They are adorable! Why not fill one up with garden gloves, seeds or bulbs, small garden tools, and a watering can.
CLASSES OR LESSONS
Check out the local community centre for classes available for toddlers, depending on your area you might find, ice skating, gymnastics, swimming, cooking or music classes. The options might be a registration or a punch pass. Give the parents a break and take them for a fun outing with you!
OTHER NON TOY GIFT IDEAS
BEDDING
A new sheet set, quilt or blanket. Especially ones that are handmade are special gifts that a child will treasure. Maybe it might just become the overly attached baby blanket that goes everywhere with them?
FURNITURE
Does the child need a new toddler bed or car seat? These are bigger items that can be very much appreciated and even gone in as shared gifts.
There are lots of child size furniture ideas like stuffed chairs, rocking chairs, or desks and tables. Maybe a toy chest or bookshelf. Find one used at a second hand shop or online and refinish or chalk paint for a sweet personal touch.
Pin for Later