This list of the best personalized gifts for kids and toddlers are great non toy and candy gifts that parents and kids alike love!
When it comes to putting together Easter baskets, stockings, and birthday presents for kids, especially toddlers there where do you start?!
The growing trend amongst parents is giving less candy and less toys during the holidays, including Easter.
Well what are you left with then? When looking for gift inspiration this year go with something special and memorable. Go with something they will love and something that they will remember.
Personalized Gifts for Kids and Toddlers
Here are some important things you might consider when creating a personalized gift basket for the kid on your list that isn't filled with chocolate and toys.
✔️ Include things that will help them learn about the tradition of the holiday or event the gift is for through books, stories, stickers, and colouring books. I love the dollar store for these items.
✔️ Give at least one handmade gift that they can cherish. I love giving handmade items. Scroll to the bottom section for that selection of ideas.
✔️Give a personalized gift in their basket like a pillow, blanket, travel accessories, stickers, labels, chairs, bedding. Anything you can think of can be personalized and made into a gift now. Even a crayon box like the one below…
✔️And lastly, I like to make their basket personalized and better yet something neat they can use throughout the year. A traditional easter basket or Christmas stocking for always works well but there are other fun ideas too.
With all that in mind, I've created a shopping guide for you below. Simply click on images that are of interest for safe and secure online shopping.
PERSONALIZED BLANKETS FOR KIDS
From pillowcases, to canvas and even picture frames the ideas for personalized gifts is endless. I love the idea of a personalized pillowcase. It could be used as the basket itself and makes a perfect bag for sleepovers or even trick or treating in the fall.
PERSONALIZED KIDS LUGGAGE
MORE KIDS LABELS
Personalized Labels is also a great way to make a gift special. From preschool shoe labels, book labels and clothing labels the ideas for personalizing any gift is a completely possible. Mabels Labels below is great for that!
PERSONALIZED GIFT BASKETS
When it comes to finding the perfect basket, you can stick with the traditional basket or get creative with other personalized "basket" ideas.
Why not a cute tote bag, doubling as a great bag for a Easter egg hunt. I've also seen tackle boxes, toolboxes, umbrellas, gumboots, buckets and toy truck buckets used as baskets for Easter! Let your creativity run wild when it comes to building your personalized bucket!
PERSONALIZED BOOKS FOR KIDS
Lastly, I've included some very sweet Easter themed books to teach your child about the story and the joy of Easter. Holiday books are just some of our favourites on our bookshelves in our home. We are still reading and discussing Christmas after a memorable experience a few months back.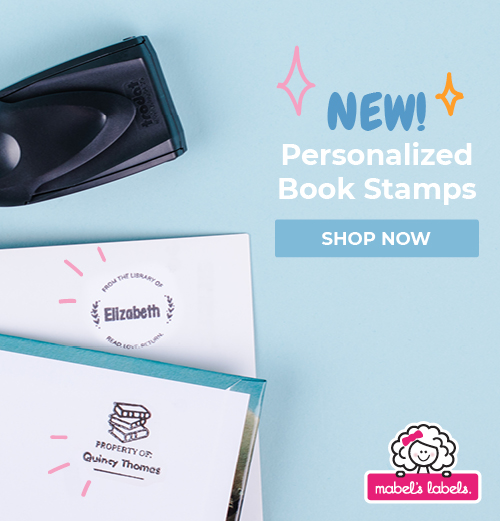 If you'd rather farm themed books too I have a list of my favourite farm books on this related post below.
MORE PERSONALIZED BASKET IDEAS
HOLIDAY PERSONALIZED GIFTS
HANDMADE PERSONALIZED GIFT IDEAS
Nothing says personalized, as a handmade gift with more than enough love and energy put into making something special for the children in your life.
Here are some of our favourite DIY patterns to inspire your creative side!
HANDMADE BABY/TODDLER KNIT BLANKET PATTERN
HAND KNIT DISHCLOTH PATTERN- EASILY USED AS FACE CLOTHES FOR BATHTIME
AND MY VERY FAVOURITE GIFT FOR WHEN YOUR STUCK: PRINTABLE PERSONALIZED COUPONS!
DOWNLOAD THE PERSONALIZED PRINTABLE COUPONS
Join below for instant access to this members only download!
For existing members, click here to log into the library. You can download the printable labels in our members only area. Password included in every newsletter!