Wondering what the perfect backyard vegetable garden layout and design is for you? With all the different options out there, where do you start? In this post you'll discover the popular backyard vegetable garden designs and the pro's and cons so you can choose the perfect fit for you.
Designing your personal backyard vegetable garden is an exciting project to take on. Wether you live in a small city lot, have just a patio to work with or an acre or more in the city, all of these garden layout designs are possible options for you. Unfortunately, that doesn't always make it easy to really decide which style you're going to go with.
When we bought our ten acre ranch, there was an old garden plot that hadn't been touched in years. We tore out the beds and tilled up the grass and beds, build a big deer fence and a cedar garden fence. Then we sat back and looked, daunted by the next step.
How would we design and layout our garden beds, what could we do with what we had including limited time money and energy that had to be shared amongst many other projects. Want to know what method I finally chose? Keep reading to find out.
In this post, I'll share with you the pros and cons of each of the current popular gardening designs so you can weigh them all out and start planning your own backyard vegetable garden.
Ask yourself the following questions before really diving in.
How big of a garden space do you have?
What is your gardening budget?
How much time do you have before the gardening season ( consider your last frost date ) to build your garden?
What can you do this year that will help you achieve your very basic vegetable gardening goal of growing your own food?
Will you need help to build this style of garden or can you do it independently ?
THEN, download our free veggie garden workbook
Use the printable veggie garden workbook to design and layout your own vegetable garden. By the end of this post you'll have a much better idea about how you'll work through your design and layout.
The back to eden garden method is a basic in ground gardening design that other than any other of the designs we'll discuss below most mimics nature and respects the organic nature of growing both the soil and the plants.
Learn how to plant a vegetable garden from scratch this weekend in the middle of your backyard with the back to eden garden method. This popular no til, no weeding method saves gardeners time and energy and produces healthy thriving vegetable plants. Let's get to it!
READ MORE ABOUT HOW TO PLANT YOUR BACK TO EDEN GARDEN IN A WEEKEND
Raised garden beds are the dream. I mean one day I plan on building raised beds with automatic watering systems and a design that screams perfection.
Raised garden beds are wonderful, I mean you can build your beds with whatever materials you have laying around like windfall trees from a winter storm, or wood planks. bricks and now tin siding are also becoming popular for raised beds.
Raised garden beds like any garden layout design has its pro's and con's. At first glance, raised beds always look to be the perfect option for beginner gardeners but you'll be surprised just how many downfalls there are.
Maybe I'm biased because I have to convince myself on the regular during the peak of garden season as my bestie has the most amazing raised beds.
The benefits of raised garden beds
Keeps grass and weeds at bay
Easier on your back as raised beds are higher
Soil is warmer and less compact early on in the season making for easy planting
Soil is protected
Aesthetics… they just look nice!
Fits more plants
Great for gardening with kids
The downfalls of raised garden beds
Construction costs, planning and designing
Are more permanent structures in your garden
Lots of extra heat and drainage, which isn't helpful during hot spells
Poor air circulation for plants and soil
Discover all there is to know about raised vegetable garden beds with the popular book, Think Inside the Box by Shelby DeVore.
Having a greenhouse is like having raised garden beds but even warmer. They extend the growing season, allowing for even full year round growing dependant of your gardening zone but can be costly to get started with.
This is my first year with my greenhouse, and I can't wait to fully experience both the pro's and cons of this type of gardening. It will be a game changer for my heat loving plants, and for growing my first winter garden.
This is the greenhouse that I have.
Greenhouse gardens range anywhere from frugal DIY's for around $50 or so to full kits upwards on $1000.
Depending on what your space allocations are, what your growing needs are if you are started or running a market garden will be dependent on the size of the greenhouse you use for your vegetable gardening.
Just to give you a better idea, here are the pro's and con's I see when considering greenhouse gardening.
The great positive things about greenhouse gardening
Allows for a space other than your laundry room for seed starting
Year round growing
Protection from the elements
Great for growing heat loving plants like tomatoes and peppers in colder regions
Extends the growing season
Plants are safer
Disadvantages about greenhouse gardening are
Lack of pollination
Expensive to buy or build
Expensive to maintain if running electricity for fans and heat
Requires a lot of maintenance, observation and care
Can be an eye sore for some
Learn more about starting your own backyard vegetable garden with a greenhouse and find the perfect design fit for your family here.
When you order your greenhouse materials at AgFabric you can save with free shipping and get 10% off your first order when you sign up for there newsletter. You can do so here.
Square foot gardening is the perfect option if you are planting in raised garden beds and have limited space. To allow for maximum capacity of plants, I highly suggest trying out the square foot garden method. This is the perfect option if you tend to overthink and are a tad OCD about your gardening and planting. Plus there are some amazing square foot gardening cheatsheets and guides out there that can help you get started quickly.
The Square Foot Gardening Method is based off this popular gardening book.
Pro's and Con's of Square Foot Gardening
Pro's
Small space makes it easy to get around while gardening and harvesting
The soil doesn't compact because it's not stepped on
It's useful for those with less than ideal soil
Less weeding in the first year or so
Con's
Not all vegetables fit in a box
Not as much freedom
Less space for air circulation and sunlight
"Since Square Foot Gardening was first introduced in 1981, the revolutionary new way to garden developed by Mel Bartholomew has helped millions of home gardeners grow more fresh produce in less space and with less work. Now, based largely on the input and experience of these millions, the system has been even further refined and improved to fully meet today's changing resources, needs, and challenges."
The latest edition of the book solves a lot of of the current issues with the method and now allows for gardeners to think a little more outside of the box when it comes to the square foot gardening method.
All in all, I think it's a great option for beginners. My brother and his partner absolutely swear by using this method in their backyard vegetable garden.
LEARN MORE ABOUT THIS METHOD WITH THE SQUARE FOOT GARDENING BOOK HERE
VERTICAL GARDEN
Vertical gardening is a great option if you have limited space and need to get creative with what space you do have.
Vertical gardening is simply supporting plants to grow in an upright or hanging manner to maximize ground space.
Some plants such as pole beans, peas, cucumbers, squash and tomato plants already thrive when supported to grow vertically, but I challenge you to think outside the box and try planting other vegetable garden plants vertically as well.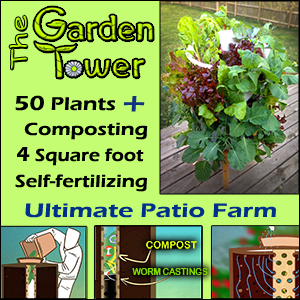 The main benefits of vertical gardening are
Increasing yields in a smaller space
Allowing for more air flow around plants
Allowing for greater sun exposure
Protecting cooler crops below
Keeping pests and bugs at bay by removing the fruit and foliage from the garden floor
Makes for easier harvesting, pruning and care
Cleaner harvests
Easier to maintain
Less back breaking, because you're gardening at eye level
The downsides of vertical gardening are
Building supports early on in the season before planting seeds or transplants
Depending on where plants are grown, dripping from watering can stain and ruin overhangs, walls, decking materials.
Plants will require more watering as they are exposed to more sun, wind and the elements.
Dare I say, what goes up must come down?
There are so many amazing ideas for vertical gardening that are both creative and ingenius. Lots of home and garden stores offer vertical gardening planters and kits to inspire planting vegetables no matter where you live and the space you have. My favourite is the composting Garden Tower. It's simply genius.
I do highly suggest that you do your research of the plants that you want to grow and what supports are needed for your vertical garden before you plant your garden and fully commit to this layout design.
Do you want to grow vegetables but don't have space or the time to manage a full-sized garden? You can grow vegetable plants almost anywhere! Learn how to grow delicious vegetables right in your backyard, on your back deck or even on your apartment patio!
Pro's of Container Gardening
Plant your container gardens anywhere
Plant companion plants together and keep away plants to avoid quite easily
Perfect if you have restricted rules for your outdoor landscaping areas
Plant on a patio, deck, porch, dock or windowsill
Con's of Container Gardening
Pots can restrict plants growth
Match the container to the vegetable size
Pots and containers can dry out easily and need to be watered more often
With limited amount of soil plants need to be fed more frequently
Can look ugly if water sprays dirt on sides and bottoms of pots.
Pots need to be cleaned and stored in a dry place for the winter
Ready to dig in and start your own Container Garden?
Learn the best plants to grow in containers
Decide the best place for your vegetable containers
Know what your vegetables plants need from you to be productive and healthy
LEARN MORE ABOUT CONTAINER GARDENING
SO WHAT IS THE BEST BACKYARD VEGETABLE GARDEN LAYOUT AND DESIGN?
The best backyard vegetable garden layout design is going to be what you choose to go with based on the information above. My personal favourite is the back to eden method as its what I've been doing the past few years, I have the space to do so and I've always had great results.
Just know that whatever garden design you choose to go with, it's not the end all be all. You don't need to just do square foot gardening you can experiment and do a bit of everything based on your personal preferences, your gardening zone and the space you have to play with.
DESIGN YOUR OWN PERSONAL BACKYARD VEGETABLE GARDEN LAYOUT