How can you preserve a lot of beautiful ruby red apples? This apple jelly recipe is perfect, and makes for the best sparkling red jar on your pantry shelf. You'll be surprised just how easy it is to make your own apple jelly from apples. Keep reading to see.
Apple season is upon us. This simple apple jelly recipe is always first on my preserving list! Add it to yours too and use those ripe red apples to make this sparkling apple jelly recipe this fall and you'll be glad you did!
I love to preserve apples. I've got 20 trees planted in our family orchard and apple jelly is just one of the many preserving recipes I do every summer and fall. From apple butter, apple pie filling, chutneys, and more the options for preserving yummy apples are endless.
RELATED: HOW TO PRESERVE APPLES FOR THE WINTER
APPLE JELLY RECIPE
This is my Nanas signature jelly she makes every year with her gravenstien apples and man does it sparkle in beautiful hues of pink. I love the diversity in apples, there's lots of varieties and opportunities for preserving their flavour all year long.
With raising nine children it's of no surprise that she spent her years canning to fill her pantry. And it's those aunts and uncles I have to beat to the tree every year to get enough to make this beautiful jelly.
Nana is 90, I grew up right next door to her and nothing reminds me more of Nana than her apples.
It's those apples I learned to can with and it's this jelly that makes my heart happy. But enough of that sappy happy homesteading talk let's get to the recipe.
HOW TO MAKE APPLE JELLY
First of all if you've ever canned before you know there's a difference between jam and jelly.
Jelly in my eyes is the art of canning. By making clear sparking juice from fresh fruit , you simply add sugar and pectin to turn it into a jelly like clear spread.
STEP ONE: COLLECT APPLES
Red apples are always a favourite for making apple jellies in hues of pinks, oranges and reds. Depending on the variety you'll get a difference shade.
In my recipe, I've used red gravenstien apples. Learn more about the diversity of apple varieties in this post.
STEP TWO: GATHER SUPPLIES AND INGREDIENTS
CANNING SUPPLIES NEEDED FOR APPLE JELLY RECIPE
Canning Jars with lids and rings
INGREDIENTS FOR APPLE JELLY:
White Sugar
Lemon Juice
Apple Juice ( prepared using the apples in the recipe)
Liquid Pectin like CERTO
STEP THREE: PREPARE FOR CANNING
Prepare for canning season by getting your supplies and ingredients in order before you get stared. be prepared with our handy Canning Planner Printable below.
Get all your canning ducks and tasks in a row and you'll be much more efficient in the kitchen during the peak of the harvest!
You'll also need to have a basic understanding of using the hot water bath canning method for this recipe.
This Apple Jelly Recipe is an easy beginner recipe with few ingredients but a general frame of reference for canning helps tremendously.
Thats why I recommend you check out our recent post, preserving for beginners. Also, if you're looking for a more hands on approach with more beginner recipes I highly suggest the quick start guide below.
Here are my secrets to the perfect jelly:
Make the juice with the ripest, brightest fruit and include the skins.
Never squeeze the cloth bag when juicing
Leave it over night
APPLE JELLY CANNING RECIPE
Wash apples, chop removing bruises, rot or other signs of disease. The best apples are often ripest and even bruised, just remove those parts when adding the apple to the stock pot.
Fill the large stockpot with the apples and fill with 5 cups of water
Cover the stockpot and simmer for 10 minutes. By then the apples should be soft. Once they are soft simply crush them with a potato masher and simmer for another 5.
Once apples are soft it's time to place the apples in a cheesecloth covered colinder and drain juice. The best way to do this is to allow the apples to drip over night or at least for an hour.
Fruit flies and bee's will be attracted to your fresh juice, so feel feel to add a trap in the kitchen and cover the colinder with a lid or towel. Allow gravity to do the work.
As tempting as it might be, don't squeeze the jelly bag! The goal is to have crystal clear beautiful jelly that sparkles. Squeezing the jelly bag will cause the jelly to be cloudy.
Measure the juice for the jelly and add to a clean stock pot. Add the lemon juice and sugar and bring to a boil over medium to high heat.
At this point, you'll want to have a clear work space and all of your canning supplies organized, accessible and ready to go.
This is where your canning checklist will come in handy.
Mix the juice, sugar, lemon juice, butter in clean pot and bring to a hard boil. Once liquid has reached a hard boil, add pectin and mix for one minute.
Remove from heat and skim off foam.
Fill and process jars by quickly ladling in hot jelly to within 1/4 inch head space. Using a no metallic utensil remove air bubbles from jelly by inserting along the side of the jar.
Makes 8 pint jars
PRINT APPLE JELLY RECIPE
Apple Jelly Recipe
Sparkling Pink Jelly made from red apples
Equipment
Hot Water Bath Canner

Canning Supplies

Pint Jars, Lids and Seals

Cheesecloth or Jelly Bag

Colinder

Large Stockpot
Ingredients
16

Medium

Red Apples

Gravenstiens are best

5

Cups

Water

5

Cups

Prepared Juice

From Apples and Water Above

3

tbsp

Lemon Juice

7 1/2

Cups

White Sugar

1

Pouch

Liquid Pectin
Instructions
Remove the stem and blossom ends from apples and add to a large stockpot

Add 5 cups of water and simmer covered for ten minutes

Crush apples with a potato masher and simmer for 5 minutes longer

Prepare colinder with cheese cloth or jelly bag

Fill Colinder with the apple sauce mixture and allow to drip for at least an hour, overnight or all day is best

Measure 5 cups of dripped juice and add to clean stockpot

Then add the lemon juice and sugar. Add a tsp of butter to reduce foaming if needed.

Bring mixture to a full rolling boil.

Add entire pouch of liquid pectin

Boil hard for 1 minute stirring constantly

Remove from heat and skim off foam

Boil filled jars for 10 minutes (increase time for altitude higer than 1,000 feet )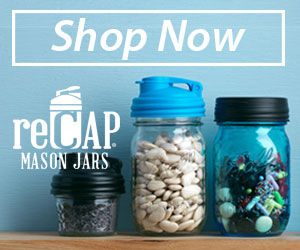 PIN FOR LATER
MORE APPLE LOVE