Learning how to preserve your own food at home is empowering and the perfect way to start building your self sufficiency skills and emergency stockpile. Explore the best methods for food preservation at home and start creating your own pantry filled with homegrown food for a healthier, frugal, community based local source of food for your family.
Preserving the summer and fall harvest for the winter can be overwhelming. This beginners guide to preserving will help you save time, energy and money all while stocking your pantry and freezer for the winter.
Once you've grown your own food, theres no going back to grocery store quality. Feeding your family healthy organic food more often is a goal most of us homesteading moms try to work towards.
From growing our own backyard vegetable gardens, to planting perennial plants that provide food every season and foraging for wild edibles the opportunities for organic food are endless.
The only trouble is, it's not easy finding the time to do any of this. Even if your neighbour allows you to harvest their apple tree or gives you all their green tomatoes its often that this organic food goes to waste and to rot.
The best way to use what we have is by eating seasonally. Then preserving for the colder months. Food can then be shared with livestock animals or composted. Food should never go straight to the garbage can.
Learning the skills to make this happen takes time and a drastic shift in our way of living back to old fashioned homesteading ways. But it's thrilling, and I know you stumbled upon this post because you feel the same way.
You're here because you want to preserve as much of the summer and fall harvest for yourself and your family much like a squirrel stashing away nuts for the winter.
In this post I'll give you the low down on methods of preserving and my favourite tips and resources to help you get started ASAP!
BEGINNERS GUIDE TO PRESERVING FOOD
In this post, I'll share with you an overview of the best preserving methods for a variety of fruits, vegetables, meats and herbs. You'll see the tools you need to use the method, the recommended food for the method and some recipes and extras to help you keep learning.
But, like anything as a homesteader you can't eat an elephant in a day. I recommend starting with how to preserve the fruits and vegetables that you already have on hand or will during harvest season and the tools you have. Invite a friend over and have a preserving party. The more hands in the kitchen is always better.
USE A PRESERVING PLANNER
First of all, I've put together a free canning planner for my readers to help you get organized for the preserving season. Canning season always occurs when the harvest is ready, not when we are!
Go ahead and spend the time now planning out the perfect preserving season. From inventory lists, shopping lists, a seasonal canning guide and tips for putting it all together, I've got you covered this year!
When I look back on my first garden and preserving, I'm totally embarrassed about the amount of organic produce I threw out.
This planner help you create a plan to save time and especially money.
If you're new to canning and preserving then you're also in the right place. You can easily apply the tips from this post below to help you plan our your preserving and canning season using the planner.
Hot water bath canning is a method of preserving highly acidic fruits and vegetables. This is the method for making jams, jellies and sauces. Hot water bath canning is perfect for making fruit jams, salsas, and tomatoes sauces if your tomatoes are acidic enough.
I'm able to preserve a whole tree full of apples using the Hot Water Bath Method. Learn more about how to preserve your apples in one weekend in this popular post.
HOW TO PRESERVE APPLES IN ONE WEEKEND
HOW TO MAKE APPLE BUTTER IN THE CROCKPOT
Here is an example of just some of the canning supplies you'll need for preserving food using the hot water bath method of preserving food at home. A large heavy bottom stockpot, mason jars, a crockpot for sauces and butters, an apple peeler and corer, and a hot water bath.
I reccomend starting with the Hot Water Bath Kit. You'll get everything you need to make your first batch of jam, like strawberry or apple jelly.
METHOD #2: PRESSURE CANNING
Pressure canning is another canning method that is not as safe as the hot water bath method. I highly recommend learning how to pressure can first before diving in. Victoria at A Modern Homestead has the perfect ebook on Pressure Canning.
This book helped me gain the confidence I needed to can vegetables and meat!
We now can potatoes, tomato sauces, salmon and other tasty recipes.
If you're still not sure about pressure canning, one option is to can in your instant pot following the guidelines for the product. This is a great way to preserve small batches at a time.
You'll need a pressure canner like the Hawkins BigBoy Pressure Canner . This is the one I have my eye on for this season. I'm getting tired of sharing our communail family one.
I also love to pressure can outdoors especially when canning fish. We use our camp chef stove we got from the best of friends for a wedding gift. It's been a game changer in the fall and summer when we need extra stove space for dinners, meal prep and preserving.
METHOD #3: DEHYDRATING FOOD
Dehydrating is an often overlooked opportunity to preserve food. There are a few methods, either dehydrating food in the summer sun on drying racks, or in a dehydrator.
I love to have my dehydrator going while I'm in the midst of hot water bath canning because it's easy to prep and start at the same time and doesn't need much close care. Just this past summer I started experimenting with drying my own greens and turning them into powder to add to protein shakes. So delicious.
This is the dehydrator that I'm loving lately. I'm often making fruit leather and apple chips in the summer for the toddlers. I also use it for dehydrating Chantelle mushrooms in the fall for soups and stews all winter long!
When my cousin asked for a recommendation , I share this dehydrator. It's great for beginners because its got all the temperature settings and instructions on the top. It fits a good amount of food, doesn't take up to much space and the air circulates very well so you don't have to adjust the racks. it also has a heat setting which makes it super helpful when dehydrating a variety of foods.
Other tools you'll need when dehydrating foods is a good Mandoline for slicing fruits and vegetables thinly and evenly to ensure that the food dries and is ready at the same time.
The best way to preserve your dehydrated food is either in a Mason Jar or freezer sealed bag. What you'll need to consider is that you've got a humidity regulator to ensure that the dehydrated food doesn't spoil. To take the guess work out of this, I store my dehydrated food in canning jars along with the rest of my canning in the pantry.
I just insert the little baskets and humidity regulator packs and we're good to go until ready to use the food. See it in action below. You can also get the packs in bulk which is super handy too.
METHOD #4: FREEZING
Freezing food has to be the easiest method for preserving food for beginners, but it's often not done correctly. It's important to know how exactly to freeze food to keep the nutrients and flavour at its peak. It's also a good idea to freeze foods in proper baking portions.
I suggest reading our individual guides below, and taking stock of what you have in your freezer to ensure it's actually used before it spoils! Nobody likes freezer burnt food!
You can't go wrong with the Foodsaver starter kit when starting to vacuum seal your food. We've been using the food saver system for the past 15 years to keep our salmon and seafood fresh that we catch and love the results. The only downside is you have to make sure you use the bags efficiently because they are expensive.
Find our popular freezer posts and freezing tips below;
DID YOU KNOW YOU CAN FREEZE THIS?
METHOD #5: SMOKING
Smoking food for preservation is something we are just starting to really experiment with on the homestead. We use a Bradley smoker to smoke our own fish, and just started smoking meats and eggs! Yum 🙂 Smoking is a traditional First Nations form of preserving food for the winter and storing for long term that's often forgotten about.
You'd be surprised at just all the interesting things you can smoke. If you raise animals, hunt, fish or trap then smoking your meat as a way of preserving food for your family is something you should consider learning.
Learn more how to use salt and smoke to preserve meat and fish at Outdoor Life.
<
METHOD #6 FERMENTING
Common fermented foods are yogurt. kefir, miso, kimchi and sauerkraut. It's easy to start fermenting your own foods at home using fresh vegetables from your garden. Fermented foods are important for gut health much like bone broth is yet fermented food is full of probiotics.
My brother bought me the Easy Fermenter for my birthday last year and I was shocked just how easy it was to use. The kit below comes with super yummy and easy to follow recipes, the seals have date adjustments so you can easily keep track of the fermentation process and more. My favourite recipe was fermenting our own garlic in apple cider vinegar. Talk about a powerful health snack.
If you've experimented with fermenting before and are interested in learning more about the process and how you can make beer, meds, ales, kombucha and more then you need to check out this amazing online course from my friends at the Herbal Academy.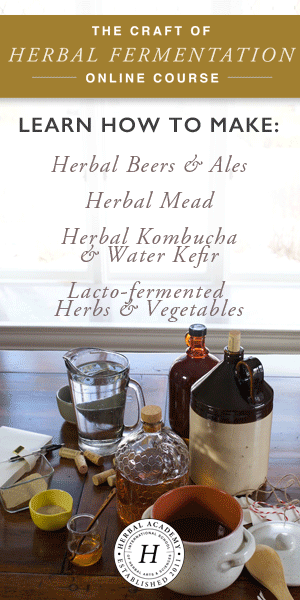 METHOD #7 FREEZE DRYING
Freeze drying is a newer, larger scale food preservation method that is often only thought of as a product that can be purchased at the store. Freeze dried food is often seen for hikers, survivalists, emergency preparation and dog food as the product lasts for years and still retains its nutritional value at a must smaller size.
Freeze drying is also know as lyophilization where water is removed from a food after it is frozen and placed in a vacuum. Allowing ice to go directly from solid into vapour without becoming liquid first.
If you're interested in learning more about freeze dried food, you can now freeze dry your own food using the first product on the market, known as a the Harvest Right Freeze Dryer!

It's an amazing machine. Learn more about Freeze Drying and get your FREE GUIDE here.
METHOD #8 CURING
We raise beef, hunt wild game and enjoy fishing. You might say we are carnivores in our household. Curing meat is a traditional and long time method of preserving meat.
Curing meat means using salt to inhibit the meat and reduce the production of unwanted bacteria. Curing meat can be done for preservation and flavor. Or only flavor and no preservation.
Learn more about how to cure your own meat with the Mastering Whole Muscle Dry Cured Meat.
Some of the tools you'll need to cure meats are pink salt, spices, brines, salts, a smoker.
METHOD #9 INFUSING WITH OILS
I first started infusing herbs and flowers with oils and alcohol last summer and I'm addicted to just how easy and wonderful it is. Infused oils and vinegars make for wonderful salad dressings and lovely additions to recipes where oil or vinegar is called for.
This is a preserving method that is often forgotten about but yet is super easy and practical to do. To infuse with oils there are a few carrier oils as they call them that do well with preserved herbs and flowers. Look for light oils without a heavy scent such as sunflower, olive, grapeseed, safflower, or avocado. Other oils that are used for infusing for body care are sweet almond oil, jojoba, or castor oil. I like this pack of oils for a variety to have on hand.
Learn more about infusing oils from The Herbal Academy here. , they are the experts and have some great courses that you can take online too. I'm a huge fan of the foraging course.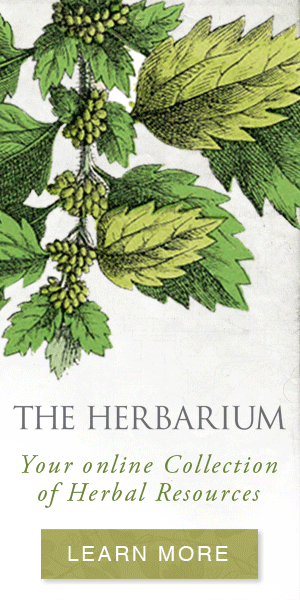 METHOD #10 ROOTCELLAR
I saved this method for last because it's the absolute easiest. Storing your food in a root cellar or cold cellar is one of the easiest ways to preserve your food. The only thing you need is root cellar.
Building your own root cellar is a homestead project that is made easy with the help of my friend Teri over at homestead Honey. If you want to build your own, check out her plans here.
Root vegetables like potatoes and carrots store well in a cold cellar. Fruits such as some varieties of apples and pears, and bulbs such as garlic and onions when dried, and braided.
PRESERVING PLANNER
DOWNLOAD THE PRESERVING PLANNER BELOW
What's your favourite way to preserve food at home? Comment below.
MY FAVOURITE PRESERVING RECIPES: