Canning apples and preserving apples at home is made easy with this simple step by step guide to preserving your apple harvest for the winter. Be prepared and have a sense of food security with this wide arrangement of ways to best preserve apples for the winter!
Apples are my favourite fruit to preserve and can for the winter. There are multiple ways to preserve apples easily. Wether you buy apples at the peak of the season for a great deal from the grocery store or pick them for free, learning how to preserve them quickly is a great homesteading skill to master!
You'll be surprised just how easy it is to turn crates full of apples into food for your family for the winter with this step by step practical post. Today I'm going to show you how to take those apples and turn them into gold.
This winter you'll have healthy organic fruit to feed your family for a fraction of the cost! What could be better than that?
CANNING APPLES IN 1 WEEKEND
Preparing for apple harvest is an exciting time of year. Depending on your growing area and the variety of apple tree you have, or purchase when your apple harvest happens can vary from beginning of summer into November.
We have several Apple weekends a year to stock up on our winter pantry and freezer staples. I highly suggest taking inventory of what your family will need and plan accordingly.
Meal planning has been my number one tool to save money on groceries. We try to eat a seasonal, local diet that is rich in foods we produce on homestead. Apples are a healthy important part of that diet.
I highly suggest meal planning in 6 month intervals using the money saving worksheets. This has helped me determine the exact amounts of apple preserves we use in a year.
From apple sauce for baking and snacks for the kids, to apple pie filling for Sunday deserts and apple butter for hostess gifts over the holidays and a tasty treat on our grilled ham and cheese sandwiches for lunch.
Once you've determined what recipes you'd like to use and the final tally of mason jars and freezer bags you'll need its time to get started.
HOW TO PREPARE FOR AN APPLE HARVEST
Apples will be the main job of the weekend, It find it's helpful to lessen the rest of the day to day tasks in order to get through it all without getting distracted.
Research the type of apple tree you have and when the harvest season is. It's also a good idea to have a sense of the variety, how long it stores, what it's best used for and so forth.
RELATED: BEST APPLE TREES FOR ZONE 8
BEST APPLE TREES FOR SOUTHERN AREAS
Make a few freezer meals ahead of time to take out for the weekend and to forget about daily meal prep. I suggest these great frugal recipes.
I like to kick the family out of the kitchen or recruit them to help. Figure out what works best for you.
I always start by making a few batches of pie crust for the freezer and for the end of the weekend as a special reward for all the hard work.
STEP ONE: APPLE PROCESS STATION
I bring in a crate of apples at a time, have my peeler/corer ready, sinks prepared, cutting board out and canning supplies ready to go.
YOU WILL NEED THE FOLLOWING…
An empty counter space or kitchen table
Apple Peeler/Corer
Cutting Board
Knife
Cleaned and prepared jars for canning
I'm a lefty, so I set up my apple peeler on the left. In the sink, I have one side for cores and skins on the other I have warm water and lemon juice or crushed vitamin c chewable vitamins to keep my apples from browning.
I have my cutting board ready and I then I get started. Peel and core, soak in lemon juice bath, and cut into quarters.
I organize and wash my mason jars in the dishwasher. When canning it's crucial to fill hot sterilized jars. Run your jars through the dishwasher and time the end hot drying cycle to have hot jars ready on demand. This is one major time saving hack that works wonders!
MORE HOT WATER BATH CANNING TIPS HERE
Put the first 12 cut, cored and peeled apples in the crockpot following this 10 minute recipe. Set the crock pot timer for 10 hours and your ready for the next recipe.
Once the first 12 apples are processed for crockpot apple butter it's time to start making your apple sauce. Continue to process apples and quarter them. Fill a large stock pot with the quartered apples to prepare for the apple sauce.
When the apple sauce is cooking on low heat you can keep processing the apples and move onto the next recipes while the apple sauce is cooking.
STEP FIVE: PREPARE APPLES FOR FREEZING
Continue to prepare and quarter the apples into pieces and bag them in medium sized freezer bags. I also suggest making a few apple crisps for the freezer when the apple are ready to freeze.
Once the apple sauce has reached the desired consistency it's time to start the hot water bath and begin filling your first mason jars! The fun is just beginning! You're going to need to gather the following supplies for this step.
REMINDER: APPLE SAUCE RECIPE HERE
To preserve the large pot of apple sauce, the best way to do so is the hot water bath method. To do this you'll need a larger canner, jars, lids, screw lids, a funnel, a magnet wand and a jar lifter.
All of these canning supplies can be borrowed from a "retired" canner, bought individually or as a complete set for beginners.
Apple fruit leather was my favourite part of apple harvest preserving as a child. Using the apple sauce to make a sweet and tasty treat in the dehydrator was a must!
To make a simple apple leather in your dehydrator use left over apple sauce and let dry. Whatever apple sauce doesn't make it into the jars or into your mouths, mix with some cinnamon to put fruit leather into the dehydrator.
This can also be done by letting apple sauce dry in the hot summer sun! or in the oven. Check out Rachel's Apple Cinnamon Fruit Leather recipe.
Process the apple sauce in the hot water bath, and continue to peel and core apples and keep sink filled for the next recipe. Then when the apple sauce pot is empty, clean and start blanching slices for apple pie filling.
When the timer has gone off its time to process the apple butter using the hot water bath method. See the Apple Butter recipe for more details.
Once the fruit leather is done in the dehydrator or oven then start a batch of apple chips!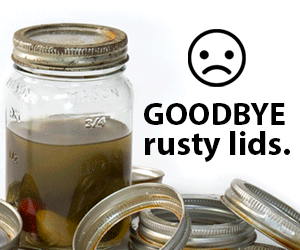 STEP TWELVE: RECYCLE APPLES SCRAPS
-Feed peels and cores to chickens and over ripe apples to chickens and cows.
Or better yet, throw them all in quart jars and in six weeks you'll have Apple Cider Vinegar!
Apple cider vinegar is known for it's amazing health benefits and its also a great tool to have on hand for cleaning and to use in recipes! Making apple cider vinegar calls for peels and cores, water, sugar, a jar and patience!
HOW TO MAKE APPLE CIDER VINEGAR
STEP THIRTEEN: PRESS APPLES FOR JUICE, WINE OR CIDER
There are several options for using the rest of your apples that are starting to turn. You don't have to feed them all to livestock. Apples at the peak of ripeness are perfect for making apple juice and jelly.
Fresh apple juice is like no other apple juice you'll buy at the store. You can make apple juice you pressing your own apples with a DIY version, with your own apple press or sending them to a commercial apple press.
Another option to to send the apples to a you brew winery have sparkling wine and or hard apple cider made for the holidays.
Homemade wine is always a sweet hostess gifts over the holidays. We made wine one year and with the labels, it cost us $4.50 each for a frugal little gift. See I put ours together as a super simple frugal gift for friends and family.
STEP FOURTEEN!: STORING APPLES FOR WINTER
The easiest way to preserve apples for the winter is storing apples whole for the cold winter months. Depending on the apple variety, you may be able to store apples 4-6 months in a rootcellar, backroom, basement or your fridge.
Learn more about the best apple varieties for storage.
RELATED: BEST APPLE TREES FOR ZONE 8
YOUR CANNING SUPPLY LIST
Here are some of my favourite canning supplies!
All the supplies you need…
Access the freebie
More APPLE Love
My favourite recipe books, all now available in ebooks!
THERE YOU HAVE IT, ALL YOU NEED TO PRESERVE YOUR APPLE HARVEST IN A WEEKEND!
TELL ME, ARE THERE OTHER THINGS YOU DO WITH YOUR APPLES THAT I'M MISSING?