This time every year I get asked the same question, and I'm always reluctant to answer because I don't know what I want. A homestead mom always puts others before herself. Here's some ideas for me and all the other homestead moms who lead a handmade, homegrown, humble life!
Here's the thing, a homestead mom like myself isn't as difficult to buy for as you might think. Honestly, she's a frugal gal that doesn't spend a lot of money on herself throughout the year. She's often found spending more money and time on the things that provide a self sufficient life for her and her family. More chickens and flour are always on the top of her list.
After seeing just how popular our Gift Ideas for Farmers took off last Christmas season, I knew that it was time to think more about what I'd like this year from Santa. Also check out our gift ideas for homesteaders for a larger, less specific gift list.
In this post I share with you the top gift ideas for Homestead Moms like myself. Gift ideas that help a homestead woman meet her goals and needs, while feeling loved and humbly spoiled. So to my family reading this post, here's my list. And to my homestead mom friends reading this, next time you're asked just share this post with your circle.
SHARE ON FACEBOOK AND TAG SANTA (AKA THOSE ASKING YOU! )
GIFTS FOR MOM – HOMESTEAD MOM EDITION
1. SOCKS
Socks are always a must for any stocking, but with fun socks like these fall and winter garden vegetable socks and the option for pattern sock subscriptions Sock Panda has really upped the game on stocking socks.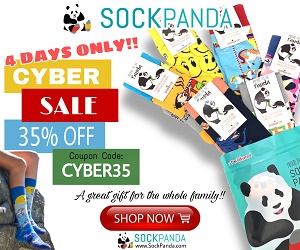 Shop on Amazon for a new book for the homesteader in your life. No time to sit and read? Give the gift of Audible.
Try Audible Plus
Homestead women can't sit still. Trust me, I'm one of them. When we get a break in the day, we often sit and keep our hands busy. Craft hobby subscription boxes are a great way to inspire the homestead mom you're shopping for.
KNIT CRATE is amazing, they offer three month subscription boxes starting at 24.99 a month. This is the perfect gift for a beginner to advanced knitter that spends most of the winter months with a cup of tea, yarn and needles close by.
4. A JOURNAL
Purple Plaid, Carhart, Knit wrist bands, suede. These work gloves are perfect.
$8 clearance rainboots don't last long on the homestead. The best boots I've come across are the Mucksters from Muckboots. You'll love the option for flipping down the top for a more stylish look with the hidden print inside.

I highly recommend the quality of Botanical Interests Seeds and the art of the packages make the seed collections more than gift worthy.
SHOP THESE BEAUTIFUL GIFTS HERE
Flower bulbs are a great gift in the winter. Homesteaders love to plan ahead for their vegetable gardens, and often forget to add flowers. Give flower bulbs that attract bees, butterflies and helpful garden insects as companion plants for a thriving vegetable garden.
SHOP FLOWER BULBS ONLINE AT BLOOMING BULB
Perennial Fruit Trees are a great gift as they mark the special celebration, wether a birthday or holiday. Help her plant her very own orchard, a gift of love that gives year after year.
You can't go wrong with a Tree from Nature Hills Nursery
Free shipping and 20% off your first order when you sign up for the newsletter makes this a quick and easy personalized gift for a stocking stuffer. Homestead women love to organize and label, with so much going on and the barn, garden shed and garage is often a mess. These labels are proven to pass the weather test, plus they come if fun shapes and sizes.
11. SOMEONE TO LISTEN
This might sound silly, but moms don't often talk to adults as much as they'd like. In fact they speak baby talk, kid talk, animal talk all in a mommy voice more often than not. When homesteaders share their biggest struggle with me, it's often feeling lonely.
For an instant reminder that theres another adult in the house, speak out to Alexa and simplify your life. Im not a huge fan of adding more technology to our lives, but when I watched my best friend ask Alexa for the weather, a recipe and to turn on some tunes as we baked dinner together I knew it was a good idea!
I want one!
12. ORGANIZATIONAL TOOLS FOR MOM
Tools to help mom stay organized for the year ahead are always a great gift. A homestead moms daily life is full of things to do, chores, routines, kids schedules, errands, meals and so much more. A planner that is made for and approved by a homestead mom is a must.
Here are some ideas.
This gift allows mom to have a system in place to create a special memory book for her children. With the option for colour choices and personalization this professional hardbound book is a great timeless gift.
Healing Natural Oils has a wondering Simply Oil line that offers nothing but pure oils for the homesteader on your list to add to her skin care routine.
The Simply Hand Oil is a great stocking stuffer as all homestead women are busy with their hands and deserve healthy hands that don't show the endless hardworking they endeavour.
SAVE 10% off when you buy two or more products here

SANTA GIFTS FOR HER THAT SHE'LL LOVE!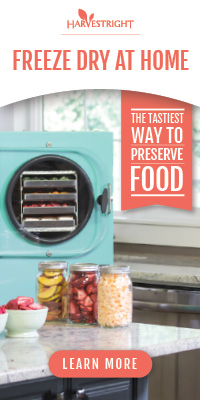 Learn more about Freeze Drying at Home with HarvestRight
Get her a Composting Terra Cotta Garden Tower HERE
The Natural Escape Organic Mattress is just that, a natural escape from the hard work of every day life. There's two things that a homestead woman really needs. A good pair of shoes, and a good bed, because we all know that she spends all day on her feet and deserves a goodnight sleep. Learn more at mygreenmattress.com
Pst. for Black Friday save $225! with code: HOLIDAYS
All in all, after spending the day thinking about the gifts that would truly make my life easier, and I'd most likely never buy for myself I think I can say that this is the best list for homestead moms come 2022.
Tell me, what am I missing that you have on your list this year.
SEE MORE GIFT IDEAS