Spring is the perfect time to go foraging and discover the free food available at your fingertips that's medicinal, healthy, organic and delicious. In this post I share with you some new recipes inspired by food that can foraged in the spring.
Foraging for local foods in your area is just one of the many skills you can acquire in a self sufficient lifestyle that's both rewarding and exciting. There's really nothing like discovering new foods in your backyard.
As we know the grocery store isn't our only option for finding healthy delicious foods, in fact its the last place we should be looking if we want to save money, save our planet and increase our health and connection to our food.
In this post I share with you a glimpse of the food you can start foraging for along with recipes inspired by them. Ready to start drooling? Let's start learning about edible local foods together.
FOODS TO FORAGE IN THE SPRING
SPRUCE TIPS
Spruce Tips are edible and delicious!
These tender tips, found at the end of the Spruce tree branches, can be harvested and used in various recipes including pasta.
Once way to prepare them is to make Spruce Tips Pesto!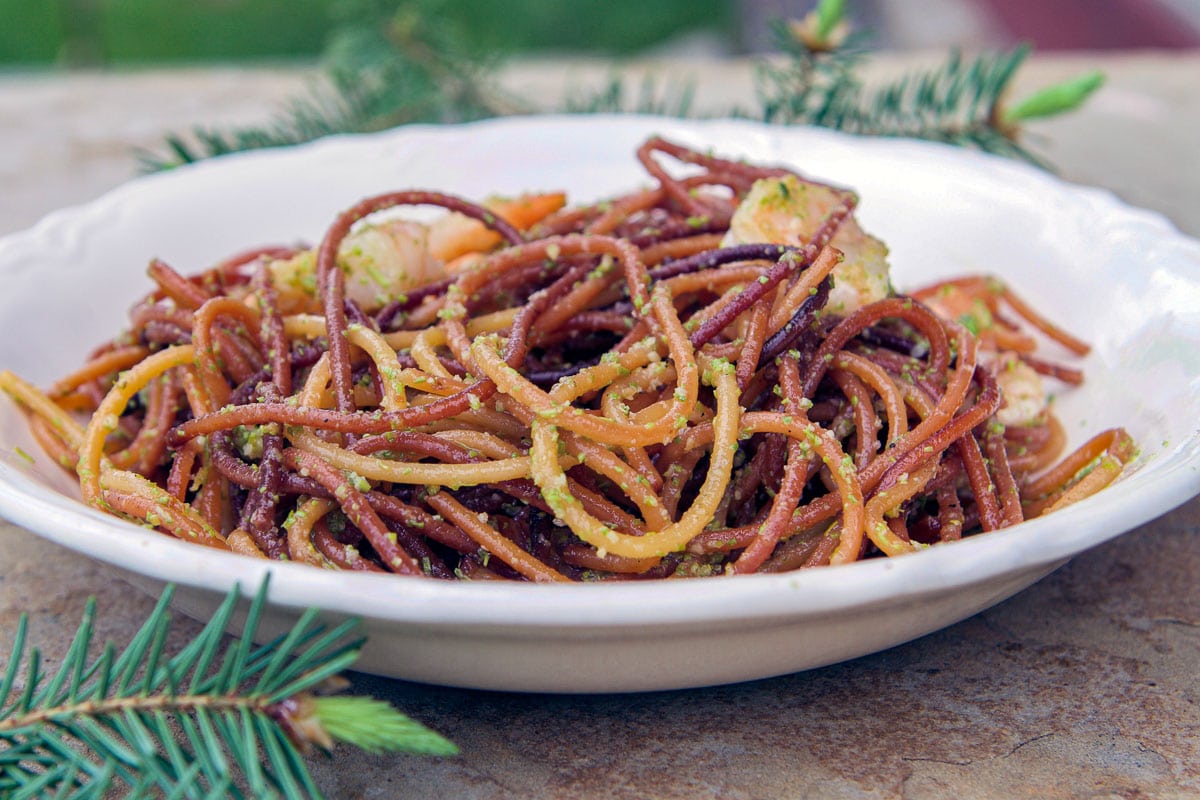 FIND THE RECIPE: Spruce Tips Pesto
HONEY SUCKLE
Honey suckle blossoms can be harvested in the spring for their sweet nectar.
Honey suckle is often used as a herbal diffusion in the form of a tea, honey, jelly or cordial.
Go ahead and try your hand at making Honey suckle tea with the recipe below.
Honeysuckle blossoms create such an amazing tea. Steeped in boiling water, the blossoms create a unique floral tea that is naturally sweet and so delicious. When chilled, it is so refreshing.
RECIPE: honey suckle tea
MORELS
Morel mushrooms are one of nature's most elite Springtime treasures. These delicacies are foraged in wooded areas all over the Northern hemisphere.

Here, in Colorado, we are lucky to have morel mushrooms throughout the Spring season.
While not many of these mushrooms make it to the grocery store, we are able to find them in farmer's markets or, as in this case, directly through a mushroom hunter.
These wild mushrooms are often the umami-rich stars of pasta and risottos dishes. However, for this morel mushrooms recipe, we are treating them simply with a buttermilk breading and some hot oil. That's right!
Fried Morel Mushrooms are as delicious as they sound and make for a lovely Springtime snack or appetizer!
RECIPE: fried morels
RELATED: HOW TO FORAGE FOR MOREL MUSHROOMS
PURSLANE
Considered a superfood, purslane is packed with vitamins and minerals including Vitamin A, Vitamin C and Vitamin E as well as heart-healthy Omega-3 fatty acids.
100 grams of purslane leaves contain around 350 mg of α-linolenic acid!
Another benefit is that it also has antibacterial, detoxifying and soothing properties.
This makes purslane valuable for strengthening the immune system.
Although you can eat purslane cooked in stews or soups, sauteed in a stir-fry or raw in green smoothies, one of the best ways to enjoy purslane is in a fresh salad.
That preserves all the wonderful crunch of the plant's smooth, glossy leaves.
GET THE Purslane Salad RECIPE HERE

RAMP
The season for wild ramps lasts a mere few weeks in the spring and then they're gone.
Ramps are one of the first of the spring edibles to pop up, making them true harbingers of spring.
Because a paneer cheese is one of the few that can be frozen without compromising the quality of texture or taste, you can easily freeze your ramp paneer and enjoy the unique taste of wild ramps long after they're gone from the forest floor.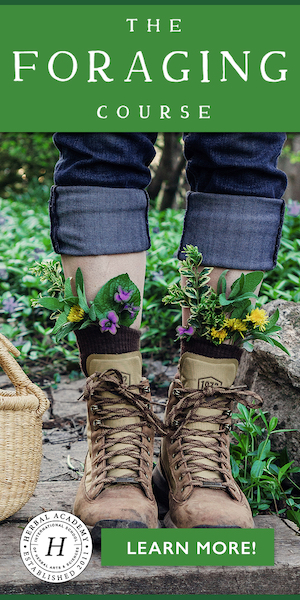 Wild Ramp Paneer Recipe
VIOLET
One of the first signs of spring is wild violets! Reveal in the season by making 4-ingredient Violet Jelly!

DANDELIONS
You may be making lemonade when life gives you lemons, but are you making dandelion vinegar when life gives you dandelions?
Though many consider dandelions to be nothing more than a pesky lawn weed, dandelion leaves and blossoms are edible.
The leaves are best when young and tender, while the flowers are still buds. Once you see the yellow flowers, try this recipe for infused vinegar.
Looking for a dandelion flower recipe? Try these delicious and easy Dandelion Cookies made with dandelion petals and lemon, with kale lemon drizzle.
FIDDLEHEADS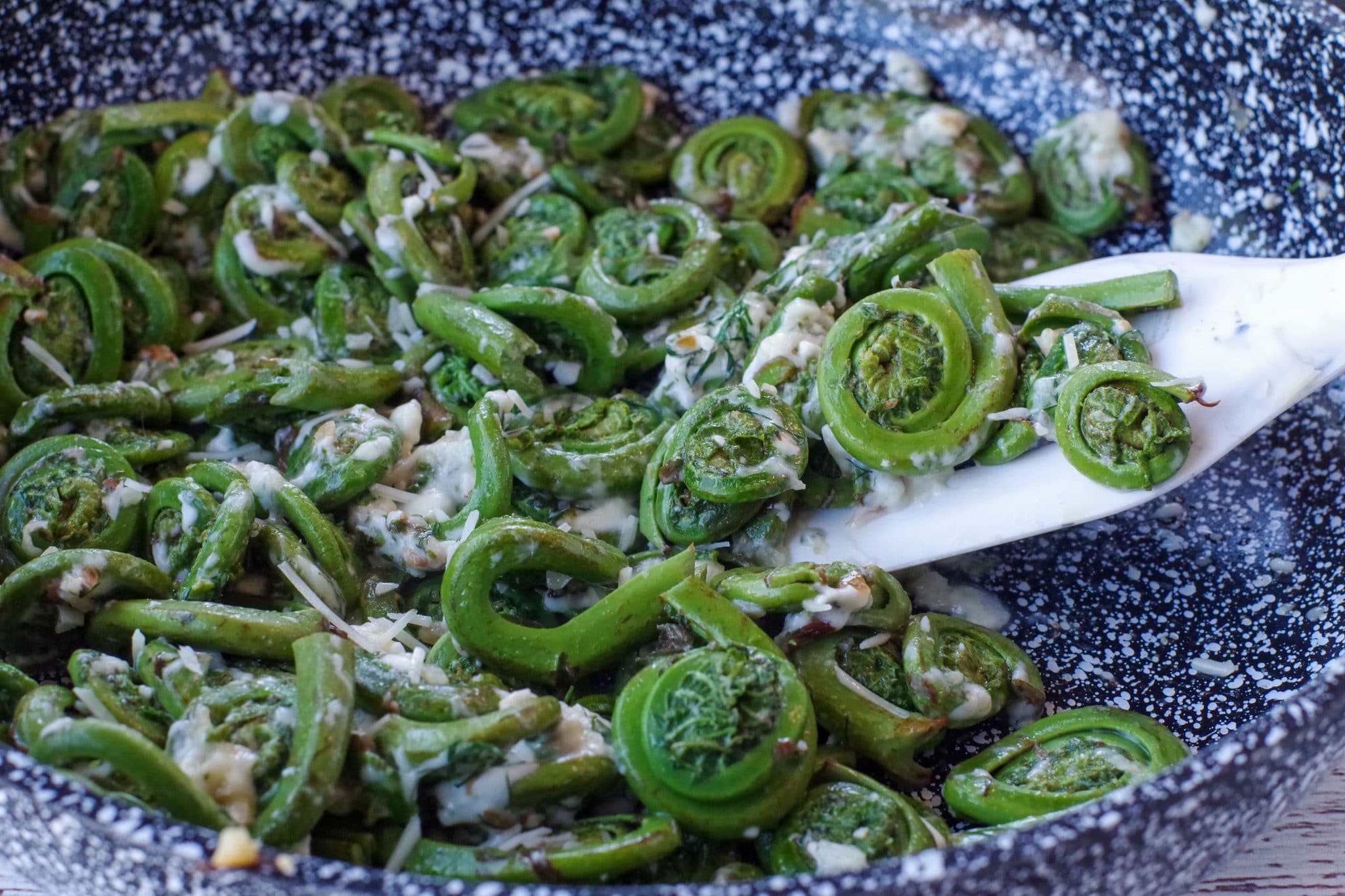 This delicious Cheesy Sautéed Fiddleheads recipe is a simple and easy side dish with parmesan cheese, feta cheese, garlic and dill. It's officially my new favorite fiddleheads recipe!
NETTLE
Today I am sharing my favourite stinging nettle recipe – Nettle Crisps. They are cheap and simple to make, delicious and incredibly healthy!
Stinging nettle soup is a common recipe, especially in Eastern Europe. You can use spinach or chard in place of the nettle in this recipe. The pancetta (or bacon) and potatoes add a heartiness to this soup that makes it fit for a light dinner. The flavours of garlic and shallots perfectly compliment the nettle.
PURPLE DEAD NETTLE
Like dandelions and purslane, purple dead nettle is one of those weeds that seem to pop up just about everywhere. Its abundance earns it a bad rap with gardeners and often leads to it being pulled and tossed in the compost heap.
ELDERFLOWER
Homemade elderflower cordial is much tastier than store bought. This cordial is more tangy and floral, and less syrupy sweet. And it's such a fun thing to make.